Chagas disease Market Insights and Market Report 2030 | DelveInsight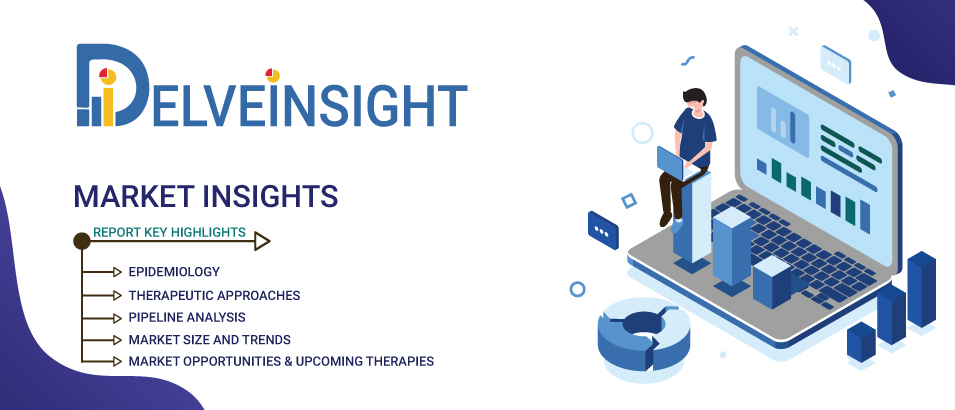 Chagas disease market overview of pathophysiology, various diagnostic approaches and treatment algorithm including detailed chapters for marketed products and emerging therapies.
Chagas disease Overview
Chagas Disease is an inflammatory, infectious disease caused by the parasite Trypanosoma cruzi (T. cruzi), which is transmitted to animals and people by insect vectors. Chagas disease is also referred to as American trypanosomiasis. In areas where Chagas disease is common, the main way is through vector borne transmission. The insect vectors are called triatomine bugs. These blood-sucking bugs get infected with T. cruzi by biting an infected animal or person. Once infected, the bugs pass the parasites in their feces. There are two phases of Chagas disease: the acute phase and the chronic phase. Both phases can be symptom free or life threatening.
Download Sample Report– Chagas disease Market Report
Some of the key highlights of the Chagas disease market report
The rates of Chagas disease were highest in adults aged 25–44 years (47.3%).
The pooled prevalence of Chagas disease in Brazil ranged from 4.4% in the 1980's to 2.4% after 2000.
In general, prevalence was higher in advanced age groups. The highest prevalence of 17.7 was found in the >60 age group, while the lowest in the 0–9 year-olds.
Chagas disease Market: Companies
Exeltis
Bayer
Eisai
And many others
Chagas disease Market: Outlook
The goal of the treatment for Chagas disease is to provide a complete cure if the disease is present in acute phase by killing the parasite and when it progresses to chronic phase then the treatment option helps in managing the signs and symptoms.
Chagas disease Market: Treatment
The present treatment of CD, used for > 40 years, is based on the nitroheterocyclic compounds nifurtimox and benznidazole. Currently only these two drugs are available for the treatment of Chagas disease. Both of these medicines can cause side effects so treatment is always given under medical supervision. The drug is taken orally for two or three months, depending on which one is used.
Chagas disease Market: Insights
Treatment for Chagas disease is recommended for people diagnosed early in the course of infection (acute phase), babies with congenital infection, and for those with suppressed immune systems. There is no vaccine for Chagas disease. Vector control is the most effective method of prevention in Latin America. Blood screening is necessary to prevent infection through transfusion and organ transplantation.
Request sample report- Chagas disease Market Insights
Table of content
1. Key Insights
2. Executive Summary of Chagas Disease
3. Competitive Intelligence Analysis for Chagas Disease
4. Chagas Disease: Market Overview at a Glance
5. Chagas Disease: Disease Background and Overview
6. Patient Journey
7. Chagas Disease Epidemiology and Patient Population
8. Treatment Algorithm, Current Treatment, and Medical Practices
9. Unmet Needs
10. Key Endpoints of Chagas Disease Treatment
11. Marketed Products
12. Emerging Therapies
13. Chagas Disease: Seven Major Market Analysis
14. Attribute analysis
15. 7MM: Market Outlook
16. Access and Reimbursement Overview of Chagas Disease
17. KOL Views
18. Market Drivers
19. Market Barriers
20. Appendix
21. DelveInsight Capabilities
22. Disclaimer
23. About DelveInsight
About DelveInsight
DelveInsight is a Business Consulting and Market research company, providing expert business solutions for life science vertical and offering quintessential advisory services in the areas of R&D, Strategy Formulation, Operations, Competitive Intelligence, Competitive Landscaping, and Mergers & Acquisitions.
Contact Us
Yash
Media Contact
Company Name: DelveInsight Business Research LLP
Contact Person: Yash Bhardwaj
Email: Send Email
Phone: +919650213330
Address:304 S. Jones Blvd #2432
City: Las Vegas
State: NV
Country: United States
Website: https://www.delveinsight.com/