Acute Myeloid Leukemia Pipeline Insight and Clinical Trial Analysis | 260+ Companies and 260+ Drugs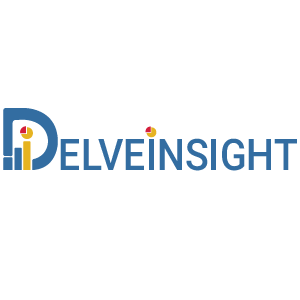 DelveInsight's, "Acute Myeloid Leukemia Pipeline Insight 2023," report provides comprehensive insights about 260+ companies and 260+ pipeline drugs in the Acute Myeloid Leukemia pipeline landscape. It covers the pipeline drug profiles, including Acute Myeloid Leukemia clinical trials and nonclinical stage products. It also covers the Acute Myeloid Leukemia pipeline therapeutics assessment by product type, stage, route of administration, and molecule type. It further highlights the inactive pipeline products in this space.
In the Acute Myeloid Leukemia pipeline report, a detailed description of the drug is given which includes the mechanism of action of the drug, Acute Myeloid Leukemia clinical trials, NDA approvals (if any), and product development activities comprising the technology, Acute Myeloid Leukaemia collaborations, licensing, mergers and acquisition, funding, designations and other product-related details.
Key takeaways from the Acute Myeloid Leukemia Pipeline Report
DelveInsight's Acute Myeloid Leukemia pipeline report depicts a robust space with 260+ active players working to develop 260+ pipeline therapies for Acute Myeloid Leukemia treatment.
The leading Acute Myeloid Leukemia Companies include Rafael Pharmaceuticals, Moleculin Biotech, BioSight, Abbvie, Jazz Pharmaceuticals, Amgen, AstraZeneca, Menarini Group, Polaris Group, Innovent Biologics, Helsinn Healthcare, Actinium Pharmaceuticals, Arog Pharmaceuticals, BerGenBio, and many others.
Promising Acute Myeloid Leukemia Pipeline Therapies in various stages of development include OCV-501, SEL24/MEN1703, Venetoclax, Alvocidib, Azacitidine, Venetoclax, clofarabine, PLX3397, Gilteritinib, Guadecitabine, and others.
The Acute Myeloid Leukemia companies and academics are working to assess challenges and seek opportunities that could influence R&D Acute Myeloid Leukaemia. The Acute Myeloid Leukemia emerging therapies under development are focused on novel approaches to treat/improve Acute Myeloid Leukaemia.
Explore more information on the latest breakthroughs in the Acute Myeloid Leukemia treatment landscape of the report @ Acute Myeloid Leukemia Pipeline Outlook
Recent Developmental Activities in the Acute Myeloid Leukemia Treatment Landscape
In January 2021 Apollomics, Inc., an innovative biopharmaceutical company committed to the discovery and development of mono- and combination- oncology therapies, and GlycoMimetics announced APL-106 (uproleselan) has been granted Breakthrough Therapy Designation (BTD) from the China National Medical Products Administration (NMPA) Center for Drug Evaluation (CDE) for the treatment of relapsed/refractory acute myeloid leukemia (AML).
In January 2022, Astex Pharmaceuticals, Inc. announced that the European Commission (EC) has granted orphan-drug designation (ODD) to the oral fixed dose combination of decitabine and cedazuridine (ASTX727) for the treatment of Acute Myeloid Leukemia (AML).
Acute Myeloid Leukemia Overview
Acute myeloid leukemia (AML) is the most common leukemia among the adult population and accounts for about 80% of all cases. It is characterized by clonal expansion of immature "blast cells" in the peripheral blood and bone marrow resulting in ineffective erythropoiesis and bone marrow failure. With recent advancements in the management guidelines, the cure rates have increased up to 15% in patients older than 60 years and about 40% in patients below 60 years of age. Leukemias are clonal disorders, which means that cancer arises from a change in one original cell. In AML, this occurs in a hematopoietic stem cell, specifically a myeloblast. A myeloblast is an immature precursor cell found in the bone marrow. This means that a myeloblast will change (mature or differentiate) into a healthy white blood cell called an agranulocyte or a monocyte. In AML, myeloblasts do not mature, and grow and multiply out-of-control. Because myeloblasts are immature cells, they cannot perform the normal functions of mature blood cells.
Find the information related to the Acute Myeloid Leukemia emerging therapies and companies @ Acute Myeloid Leukemia Ongoing Clinical Trials Analysis
Acute Myeloid Leukemia Emerging Drugs Profile
Omidubicel: Gamida Cell
Omidubicel is an advanced cell therapy under development as a potential life-saving allogeneic hematopoietic stem cell (bone marrow) transplant solution for patients with hematologic malignancies (blood cancers). Omidubicel is the first bone marrow transplant product to receive Breakthrough Therapy Designation from the U.S. Food and Drug Administration and has also received Orphan Drug Designation in the U.S. and EU
Uproleselan: GlycoMimetics
Uproleselan (GMI-1271) is designed to block E-selectin (an adhesion molecule on cells in the bone marrow) from binding with AML cells as a targeted approach to disrupting well-established mechanisms of leukemic cell resistance within the bone marrow microenvironment. Preclinical research points to the drug's potential role in moving cancerous cells out of the protective environment of the bone marrow where they hide and escape the effects of chemotherapy. In preclinical studies using animal models of AML, the results of which were presented at meetings of the American Society of Hematology (ASH), GMI-1271 was also associated with a reduction of chemotherapy-induced neutropenia and chemotherapy-induced mucositis. Currently, the drug is in Phase III stage of clinical trial evaluation for the treatment of Relapsed/Refractory Acute Myeloid Leukemia
ALT 803: ImmunityBio
The cytokine interleukin-15 (IL-15) plays a crucial role in the immune system by affecting the development, maintenance, and function of the natural killer (NK) and T cells. ALT 803 is a novel IL-15 superagonist complex consisting of an IL-15 mutant (IL-15N72D) bound to an IL-15 receptor α/IgG1 Fc fusion protein. Its mechanism of action is direct specific stimulation of CD8+ T cells and NK cells through beta gamma T-cell receptor binding (not alpha) while avoiding T-reg stimulation. ALT 803 has improved pharmacokinetic properties, longer persistence in lymphoid tissues and enhanced anti-tumor activity compared to native, non-complexed IL-15 in vivo. It is currently being evaluated in Phase II clinical trial to treat AML
BPX-501: Bellicum Pharmaceuticals
BPX-501 is an adjunct T cell therapy administered after allogeneic HSCT, comprising genetically modified donor T cells incorporating Bellicum's CaspaCIDe safety switch. It is designed to provide a safety net to eliminate alloreactive BPX-501 T cells (via administration of activator agent rimiducid) should uncontrollable GvHD or other T-cell mediated complications occur. This enables physicians to more safely perform stem cell transplants by administering BPX-501 engineered T cells to speed immune reconstitution, provide control over viral infections and enhance Graft-versus-leukemic effect without unacceptable GvHD risk. The ongoing BP-004 clinical study of BPX-501 is being conducted at transplant centers in the U.S. and Europe. Concurrently, Bellicum Pharmaceuticals have reduced and expect to continue to reduce the rivo-cel related activities
Acute Myeloid Leukemia Therapeutics Assessment
There are approx. 260+ key companies which are developing the Acute Myeloid Leukaemia therapies. The Acute Myeloid Leukaemia companies which have their Acute Myeloid Leukaemia drug candidates in the most advanced stage, i.e preregistration include Gamida Cell.
For further information, refer to the detailed Acute Myeloid Leukemia Pipeline Report @ Acute Myeloid Leukemia Treatment Landscape
Scope of the Acute Myeloid Leukemia Pipeline Report
Coverage- Global
Acute Myeloid Leukemia Companies- Rafael Pharmaceuticals, Moleculin Biotech, BioSight, Abbvie, Jazz Pharmaceuticals, Amgen, AstraZeneca, Menarini Group, Polaris Group, Innovent Biologics, Helsinn Healthcare, Actinium Pharmaceuticals, Arog Pharmaceuticals, BerGenBio, and many others.
Acute Myeloid Leukemia Pipeline Therapies- OCV-501, SEL24/MEN1703, Venetoclax, Alvocidib, Azacitidine, Venetoclax, clofarabine, PLX3397, Gilteritinib, Guadecitabine, and others.
Acute Myeloid Leukemia Segmentation: Phases, Molecule Type, Product Type, Mechanism of Action, Route of Administration
Table of Content
Introduction
Executive Summary
Acute Myeloid Leukaemia: Overview
Pipeline Therapeutics
Therapeutic Assessment
Acute Myeloid Leukaemia– DelveInsight's Analytical Perspective
Late Stage Products (Preregistration)
Omidubicel: Gamida Cell
Drug profiles in the detailed report…..
Mid Stage Products (Phase III)
Uproleselan: GlycoMimetics
Drug profiles in the detailed report…..
Mid Stage Products (Phase II)
ALT 803: ImmunityBio
Early Stage Products (Phase I)
JNJ-75276617: Janssen Research & Development, LLC
Drug profiles in the detailed report…..
Preclinical Stage Products
AB001: Agastiya Biotech
Drug profiles in the detailed report…..
Inactive Products
Acute Myeloid Leukaemia Key Companies
Acute Myeloid Leukaemia Key Products
Acute Myeloid Leukaemia- Unmet Needs
Acute Myeloid Leukaemia- Market Drivers and Barriers
Acute Myeloid Leukaemia- Future Perspectives and Conclusion
Acute Myeloid Leukaemia Analyst Views
Acute Myeloid Leukaemia Key Companies
29. Appendix
Get to know more information related to the Acute Myeloid Leukaemia Pipeline Therapies and Companies @ Acute Myeloid Leukaemia Market Drivers and Barriers
Media Contact
Company Name: DelveInsight Business Research LLP
Contact Person: Yash Bhardwaj
Email: Send Email
Phone: 9193216187
Address:304 S. Jones Blvd #2432
City: Las Vegas
State: NV
Country: United States
Website: https://www.delveinsight.com/