Finest winter apparel & mountain boots in India, now on discount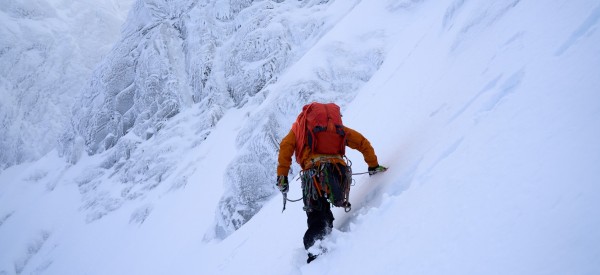 As the temperature drops in India and winter sets in, the requirement for good quality winter clothing becomes essential. This winter many of us are venturing into the colder mountain regions like Ladakh, Kashmir, Uttarakhand, Himachal Pradesh and Arunachal Pradesh. The extreme conditions in the Himalaya demand high performance clothing and equipment with minimum weight & maximum packability. Trek Kit specializes in optimized technical winter apparel & sportswear for such conditions.
For those who seek true craftsmanship & comfort, with the latest tech, Trek Kit carries a premium selection of products from some of the world's finest outdoor brands like Rab, Lowe Alpine, Salewa, Craghoppers and Grivel to name a few.
Their product range includes down jackets, insulated jackets, waterproof jackets, baselayers, gloves, beanies, winter pants, outdoor pants, mountain boots, hiking shoes, trail boots, sleeping bags, tents, rucksacks, backpacks, tactical gear and more. Their vast portfolio of products will help you gear up for various adventures and explorations.
In cold conditions good gear is necessary since one need's to avoid serious issues like hypothermia or frost bite. In high altitude areas, due to lack of oxygen, weight of the clothing becomes a big factor, every gram starts to feel like a kilo, hence one must chose light clothing so they can remain functional at that altitude.
Focused on gearing up clients for extreme outdoor pursuits, they have been catering to the Indian outdoor market for over 7 years. Offering nationwide speedy delivery and easy exchange/return to their customers they have surfaced as one of the highest rated online adventure stores in India. If you've been searching for high quality adventure gear and top of the line winter apparel in India then look no further.
May it be an 8000 meter peak or a deep jungle exploration, from trail running to trekking, you need the right gear to keep you protected from the elements. Whether you are mountain athlete, an adventure traveller, a scientific explorer or a wildlife photographer, good equipment is a must have so you can stay focused on your objective without worrying about the weather.
Trek Kit, an exclusive online merchandiser store for mountaineering, hiking and trekking aspirants, has a wide range of high-quality trekking gear, shoes, and apparel at an irresistible price often ranking as the best deal globally. Check out their "Winter Sale" for mega discounts going up to 50%, coupled with their "Big Buy" offer and "Prepaid" order scheme the total savings go much further than expected, and let's not forget their "Combo Offers"
Some of their jaw dropping deals – https://www.trekkit.in/deals/offers
Explore their full range of products & brands @ https://www.trekkit.in/
Shop today before your size runs out!
Media Contact
Company Name: Trek Kit India
Contact Person: Sameer Jhawar
Email: Send Email
Country: India
Website: www.trekkit.in/