The Premium Roses, an online store, sells real roses that last for 365 days without maintenance
Premium Roses is an online store offering high-quality, long-lasting rose bouquets.
The Premium Roses is the newest addition to the floral industry bringing long-lasting rose bouquets. This Chicago-based company is revolutionizing gifting flowers by offering fresh and beautiful bouquets for an entire year.
Unlike traditional bouquets that wilt in just a few days, these premium roses are preserved using a proprietary scientific method. The blooms are sourced from local farms and lands in Ecuador, ensuring the highest quality. The bouquets are also hand-made, adding a personal touch to the gifting experience.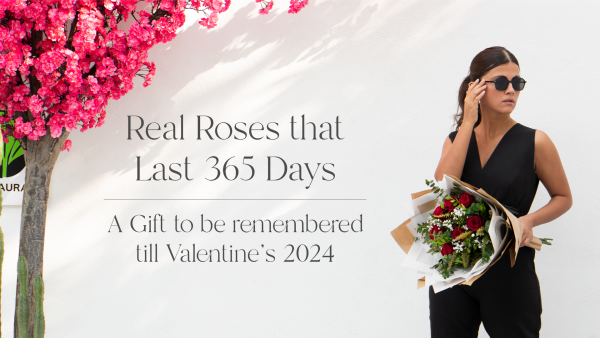 The founder of The Premium Roses, Amir Mahd, is thrilled to launch this innovative product to the market. "We are excited to offer a product that stands out in a sea of competitors," he said. "Our roses require no maintenance and are the best in terms of quality and price."
The bouquets are available for purchase on Amazon or directly on The Premium Roses' website and can be customized for any special occasion. With Valentine's Day just around the corner, it's the perfect time to surprise your special someone with a bouquet that lasts all year long.
To make a lasting impression and give the gift of love that truly lasts, get The Premium Roses' long-lasting bouquets at https://www.thepremiumroses.com or find them on Amazon.
About Company:
Premium Roses is an American Company based out of Chicago, IL. They work with local farms in Ecuador to provide the best quality experience in long-lasting roses. With unique floral engagement, the products offered by the brand are unique and high in terms of quality.
As the premier provider of long-lasting floral arrangements, Premium Roses is proud to offer a selection of roses sourced from local farms in Ecuador. Known for their exceptional quality and unique characteristics, Ecuadorian roses are a cut above the rest.
One of the key features of Ecuadorian roses is their larger blooms and more vibrant colors compared to those grown in other parts of the world. These roses are also known for their longer vase life, making them the perfect choice for our long-lasting bouquets.
The company is committed to providing the best quality experience in long-lasting roses. By sourcing their blooms from local farms in Ecuador, they can offer truly exceptional bouquets in terms of quality and beauty. Premium Roses allow anyone to give the gift of love that lasts a year.
Media Contact
Company Name: Mahd LLC dba Premium Roses
Contact Person: Jose Alvarez
Email: Send Email
City: Chicago
State: Illinois
Country: United States
Website: thepremiumroses.com