Mercedez Mcdowell is reaching new heights as an actor, screenwriter, entrepreneur and artist
Mercedez Mcdowell is an actor, screenwriter, entrepreneur and artist who loves experiencing life through travel, books, and artistic expression. As a philanthropist it is her heart's rhythm to share those experiences with the world.
Mercedez Mcdowell is a flim and television star who has worked as lead, supporting and co-star roles in many films, television and theatre shows. To name a few flims in which she has worked are A Reservation, Protector of the Gods, A Christmas for Mary, Ivory Bishop, Inside Perspective. To name a few TV shows, Why Women Kill, Black-ish, The Resident, The Originals. To name a few theatre shows that she did are Trouvaille, African-American Dance Co. and Games Grown-Ups Play. She also does commercials upon request.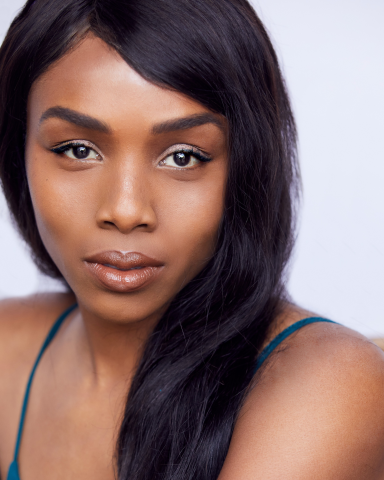 While carrying on with their best life in Atlanta, four youthful, stylish, modern witches, Jordan Davis (Smith), Mona De La Cruz (McDowell), Angela Harris (Maurice), and Sherise Cook (Mack) make the colleague of Camille (Polidore), a normally strong witch who is negligent of her gift. Mercedez McDowell, who plays the role of Mona, is also a Masters student at London Academy of Music and Dramatic Arts (LAMDA) in London, England where she is earning an accelerated MA in Classical Acting. Prior to booking the role of Mona, McDowell completed a conservatory with American Conservatory Theatre. McDowell's character Mona is an under-represented brown-skinned Afro-Latina with the power of electromagnetic energy who is earning a degree in cybersecurity.Mona is a powerful force who despite grave adversity, reveals herself as the backbone to the friend group.This show is fierce and a positive example of BIPOC and LGBTQ+ women who defy stereotypes through the expansiveness of their innate powers.
Wicked City is now airing on ALLBLK with new episodes released at midnight EST every Thursday.
Mercedez Mcdowell has Traveled to 46 states, 10 countries, 4 continents and counting. She loves to travel. She was featured in Essence Magazine which is another remarkable achievement. She is voted PEOPLE Magazine's most beautiful real woman as well and was declared Ms. Black USA '18. She booked her 1st audition ever (which was a National Commercial) and since then she has been achieving great heights. She also likes to watch baseball (or any live sport). Her dad refused to let her play football, despite her obvious skills.
Mercedez Mcdowell is also trying support women through her non profit Flawless Grace Inc. She is on the path to preach the word of God and she is spreading the word on her instagram. She is trying to help by providing services like visual and performance arts, life coaching, one on one discipleship and "Unplug" sisterhood retreats. Her mission is devoted to the mental health and discipleship of underprivileged girls / young women through active learning of scripture & life skills.
Video Link: https://www.youtube.com/embed/ilCSNAb6Ni8
Media Contact
Company Name: Mercedez Inc.
Contact Person: Mercedez McDowell
Email: Send Email
Phone: 1-317-965-9712
Country: United States
Website: www.heycedez.com