Chosen Rooter & Plumbing Rated Highest in Quality and Helpful Expertise for 3 Consecutive Years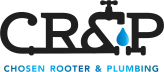 San Francisco, CA – Chosen Rooter & Plumbing, a leading plumbing company based in San Francisco, has been rated as the highest quality and most helpful expertise provider for the third consecutive year. The company's commitment to providing affordable, reliable, and knowledgeable plumbing services has earned them a reputation as the best in the industry.
Chosen Rooter & Plumbing's team of experienced plumbers offers a wide range of services for both residential and commercial clients throughout San Francisco and the Peninsula. From routine maintenance and installations to specialized jobs like gas, sewer, and water line repairs, the company's plumbers are skilled in handling any kind of plumbing service.
"We are thrilled to receive this recognition for the third year in a row," said Daniel Tseyref, owner of Chosen Rooter & Plumbing. "Our team of plumbers works hard every day to provide the highest quality of service to our clients, and this award is a testament to their dedication and hard work."
Chosen Rooter & Plumbing's commitment to quality and customer service has earned them a Diamond Certified rating, which is only awarded to companies that have passed a rigorous 12-step certification process. The company's high standards and commitment to excellence have also earned them a five-star rating on Yelp and numerous positive reviews from satisfied customers.
For more information about Chosen Rooter & Plumbing services, visit their website at https://chosenrooter.com/ or contact them at (415) 702-9919.
Media Contact
Company Name: Chosen Rooter
Contact Person: Daniel Tseyref
Email: Send Email
Phone: 415-702-9919
Address:1850 23rd Ave
State: California
Country: United States
Website: https://chosenrooter.com/