Bronze To Beats – Solo exhibition of Huang Yulong Successfully Launched in Europe, Showcasing the Aesthetics of Eastern Hip-Hop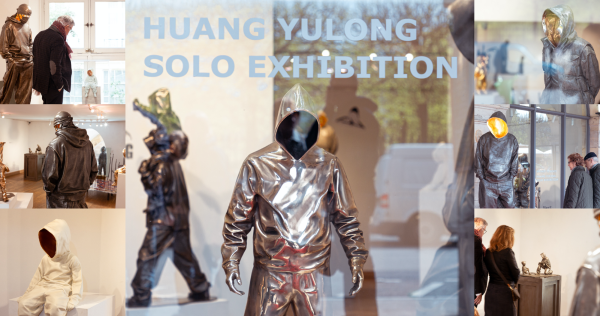 From April 15 to April 29, 2023, the "BRONZE TO BEATS" exhibition, the first solo show in Europe by Huang Yulong, a collaborating artist of the Digital Culture Trade Joint Laboratory and a well-known Chinese artist, was held at the NextStreet Gallery in Paris, France. The exhibition presented Huang Yulong's latest works, bringing an artistic feast to the art world and cultural enthusiasts in Paris.
Born in China forty years ago as an only child, Huang Yulong was attracted to hip-hop culture and its symbolic attitudes from a young age, while also deeply enamored with traditional Chinese culture and the passion it evokes for porcelain and pottery. For Huang Yulong, his artistic trajectory resembles a magnificent leap forward, realizing self-value through continuous innovation.
These changes gradually manifest themselves in Huang Yulong's works, which continuously hover between a balance and a breaking point. This oscillating interaction eventually finds its most fitting expression in his sculptures. Huang Yulong transformed a simple hoodie into the renowned "Hoodie Man" series of works, making it a symbol of himself and street art culture. "Lack of facial features" has always been a major characteristic of Huang Yulong's works, its charm not only in appearance, but in the inner soul of each work, where every viewer can feel the human breath and attitude he intends to express.
Nevertheless, Huang Yulong did not give up on fine carving. He carefully chooses bronze as a material to give his works more form and meaning. For Huang Yulong, the material is alive and can be heard breathing through the handling of its folds. He skillfully uses these materials, much like a Shaolin monk, to showcase his exquisite technique and create stunning works.
Some people see an excessive emphasis on the individual being integrated into the collective during the special period in Huang Yulong's works, while others see a sense of geographical division. It is precisely because of this that Huang Yulong's works are able to transcend boundaries and go beyond specific cultures and regions, entering into a broader artistic realm.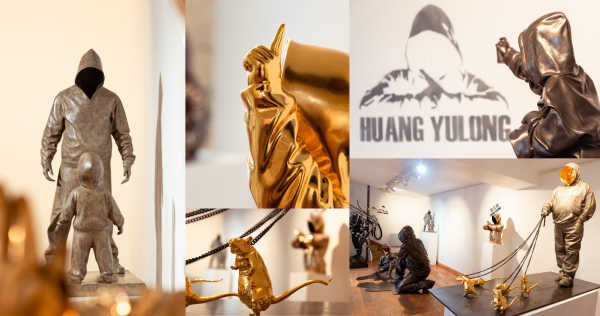 The Digital Cultural Trade Joint Laboratory was established in 2022, dedicated to building a platform for online and offline cultural trade linkage, promoting cultural exchange and cooperation between China and foreign countries.
For updates follow Huang Yulong on Instagram: https://www.instagram.com/huang__yulong/
Media Contact
Company Name: GeChuan Media
Contact Person: Julie Wang
Email: Send Email
Country: China
Website: instagram.com/gechuanmedia