Smackcoders Announces CSV Importer software to help Ecommerce business website & stores efficiently build Growth in pandemic era
Smart WordPress plugins and service provider Smackcoders, a tech company based in INDIA. Developed top products like WP Import All in one, WordPress Exporter, WooCommerce products import from csv. Useful to digitally which helps e-commerce site development easy by importing all the data into website.

Smackcoders, a software and web development company, is dedicated to create and deploy smart solutions for any digital business to manage, automate, develop a brand and deliver its values.
Smackcoders has developed various products and serves a wide-range of industries such as banking, e-commerce, healthcare, travel and many more that help businesses to automate their process, increase productivity and efficiency with integration tools.
Their top most plugin WordPress Ultimate CSV, XML Importer Pro helps to Import and Export WordPress Data as CSV or XML and to Export WordPress Data with Advanced Filters.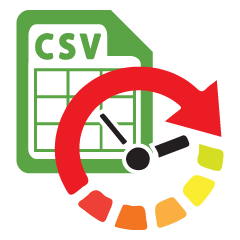 This product's features helps soothe the user's work and accelerates the business efficiently which is a crucial requirement of the current market.
WordPress Ultimate CSV, XML Importer Pro is a robust import tool designed to ease the process of website development. The WP importer tools works best with all WordPress sites. It imports new data and updates the existing WordPress content from any CSV/XML file, comes with added features like Bulk image upload, Import data from Google Sheets & Dropbox into WordPress, Push data from anywhere into WordPress, which delivers a technical boost to any project in hand and react ahead of market.
E-commerce is one of the fastest-growing industries globally, with a value of $800 billion in 2020. Despite huge growth, many websites still find it hard to update their site with latest images and content and also the management of the data collected. WordPress Exporter, and WooCommerce products import from CSV plugins gets the work done in a fraction of time, and lets the user accrue profit from market instead of simply hustling through the competition.
Smackcoders WordPress Ultimate CSV, XML Importer Pro is created to eradicate hurdles in manual data entries so that e-Commerce sites can quickly update their data. It helps the online store owners to easily and quickly import the generated high-quality content at an affordable cost which, in turn, helps in enhancing the customer experience and engagement with the website.
Export WordPress Data with Advanced Filters is easy to use and it integrates well with WordPress platforms. It eases site management and assists to- export any supported custom fields along with post types, Export select set of data for a specific period of time using date filter, Export data based on different post status. These specific features makes it a suitable product for this market.
Smackcoders was born and started its journey in 2011, and since its inception it has been serving the industry with smart tech solutions consistently, and their latest additions:
https://www.smackcoders.com/wp-ultimate-csv-importer-pro.html
https://wordpress.org/plugins/wp-ultimate-exporter/
For more information, please visit https://www.smackcoders.com/
About Smackcoders
Smackcoders, delivers products that connect different applications on CMS, CRM, and HRM domains. They are experts in WordPress, Joforce CRM, Suite CRM, Vtiger CRM, Magento and OrangeHRM platforms. Not only products, Smackcoders also invest a great deal of time in services over customization of applications and services that are specific to customers.
Media Contact
Company Name: Smackcoders
Contact Person: Rajue
Email: Send Email
Country: India
Website: https://www.smackcoders.com/